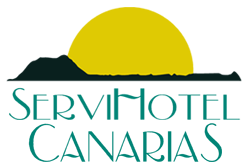 ADDRESS:
» ServiHotel Canarias
C./ Carabela. n4 apt12, 35.660
Corralejo (La Oliva)
Fuerteventura. Canary Islands, Spain


-
674 373 591


-
687 933 775
Contact us:

If you wish to contact us can do so in telephone numbers:


- 674 373 591,


- 687 933 775, at the e-mail: info@mobilityfuerteventura.com fill the following form..
For the purposes of the provisions of the organic law 15/1999, of 13 December, of protection of data of Personal character (L.O.P.D.), we inform you by filling in this form, your personal data will be stored and processed by ServiHotel Canary autorizandonos for the treatment of such data in order to be able to offer and provide our services.
Likewise, we inform you that you can exercise the rights of information, access, rectification, cancellation and opposition of your data person, guaranteed by the legislation in force, responsible for the treatment of ServiHotel Canary.
© 2013 - ServiHotel Canarias.